Natural light boudoir Photography {Lipstick & Lace Edmonton Boudoir Studio}
June 13, 2014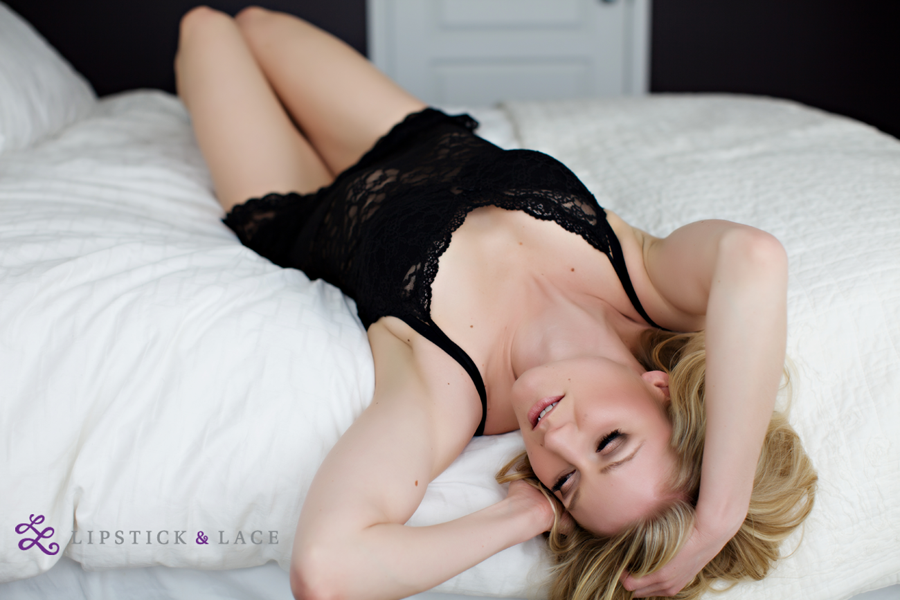 Love this image, it is just so playful and natural. She was just so detached from any worry about herself in this moment, she was just there on the bed having a really great time!
So many great changes around the studio. I have really been enjoying working in my expanded studio space. The natural light is so soft and beautiful and I have so much room to shoot!
I have realized lately, that I am obviously a photographer and not really a blogger or social media master. I post something every couple of months and don't really know what to say. I have been brainstorming and have come up with a couple ideas how to make the process of sharing my work more enjoyable and easy. So far I haven't settled on anything yet… If there is information you think I have that you would like to know let me know so I can make note, or if you are super creative and think you can offer me the answer to this puzzle of how to share my work and my ideas using social media outlets and my blog in a way that will keep my creative energy flowing, feel free to email me. karla@lipstickandlace.ca
Thanks!!