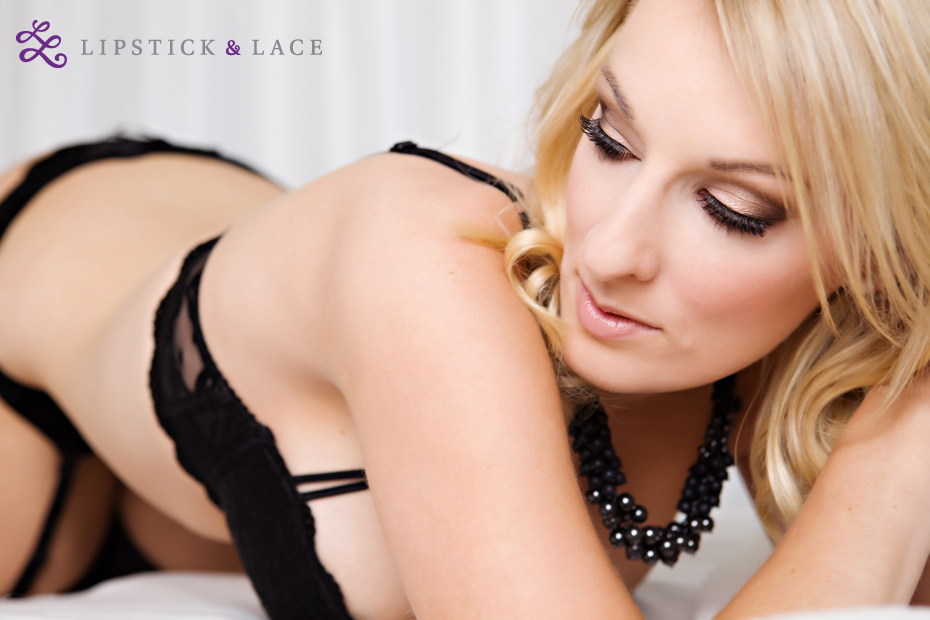 When women come into my studio for a boudoir shoot, there is an element of surrendering to me as the photographer. They put their trust in me and my eye to photograph them in a tasteful manner that will express their true beauty. I accept this as an honor and know that they are handing me something very special. I know that if I were to show an unflattering angle that I could cause damage to a woman's view of her self. I believe that my clients are in good hands, and I am confident that I am able to always find beauty in their form and their essence.
This is one of my favourite poses…and it is always one that tests that trust they have in me. "So I want you to kneel down and rest on your elbows and knees and then put your weight back into your bum, and lower your boobs to the bed… now place both of your hands to one side, and look over your shoulder…like this!!" I'll say while I demonstrate on the floor beside the bed.
Almost everyone of my clients chooses this shot in their final images, so they must agree it is one sexy shot!! What do you think?
Flawless hair and makeup by Eclectica Beauty Studio