Edmonton Boudoir Photography Studio {Lipstick&Lace}
January 7, 2014
Happy New Year all! I have to say that in the past months I have been less then mediocre at updating my blog. In this New Year, I would love to promise that I will be better, but realistically that would be a silly promise.  What I can promise is that I will be better then last year, so here is my start.
I chose this image today because it is the shot that literally 90% of clients ask for. "You know that shot of a girl with her panty hooked on her shoe," they say when I ask them if there are any boudoir images that they have seen in which they would love to see of themselves. With a laugh and a knowing they were going to say that exact thing, I tell them: "aboslutely, we can do one of those. And I promise it will be good for a laugh and a serious front wedgy!"
One of the great things about this look is that you only need a great pair of shoes and a pair of panties like this pair of pink panties from La Senza.
I have got to say though, it sure is a sexy but shot!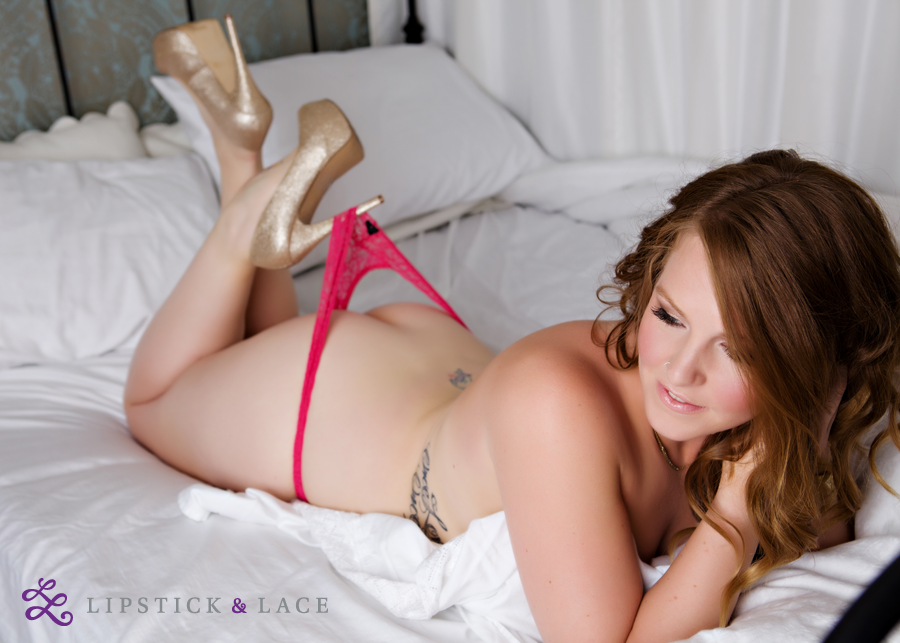 Hair and Makeup by Eclectica Beauty Studio